I can't believe we're back from our trip to San Diego already. Seems like we just left, and now we're home. Yep, "Time Sure Flies When Your Having Fun!"
We took off from Long Island last Thursday on the 10:35 am flight and landed in San Diego about 7 ½ hours later at 3:00 pm California time. We had a stop in Las Vegas, but didn't have to change planes.
The flight was fine except that Lori and I didn't get to sit together. It was a 5-½ hour flight to Las Vegas and we were both stuck in window seats. Our first vacation together and we couldn't even sit together on the plane. That really sucked, BIG TIME SUCKED.
We flew on Southwest and every seat on the plane was taken. We were one of the last people to board the plane and by the time we got on, there were only single seats available to sit in. I sat on the port side of the plane (left side to those that don't know what port means) in the window seat; two rows ahead of the window seat Lori sat in.
Southwest doesn't have assigned seating. They load the plane in groups; A, B and C. You are assigned to a group in the order you confirm the reservation. Sort of like first come, first served.
I forgot to confirm our reservations until late Wednesday night, so being one of the last to confirm, we were assigned to group C. FUCK! FUCK! FUCK!
I didn't make that mistake on the way home. We flew back home on Monday, so Sunday morning I signed on the Southwest web site a few minutes before I was allowed to confirm our reservation. I waited until it was exactly 24 hours before fight time and logged in. We were assigned to Group A!!!! That meant we would be one of the first to board the plane, and more importantly, we would be sitting together on the flight home. HURRAY!!!!!!!!
Other than not sitting together on the flight over, we had a really good time the rest of the time. We took 437 pictures on the trip so posting them all is out of the question. It's going to take some time to pick the ones to post, so please be patient. Here's a few to tie you over.
We flew to San Diego on Southwest Airlines in this 737 jet.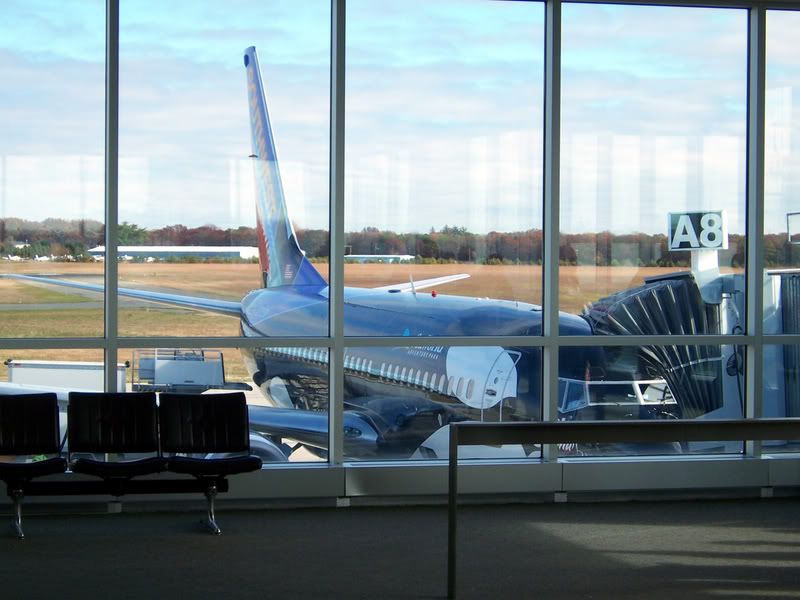 On the cross country flight, we flew over a lot of places that I don't know the name of, in this order.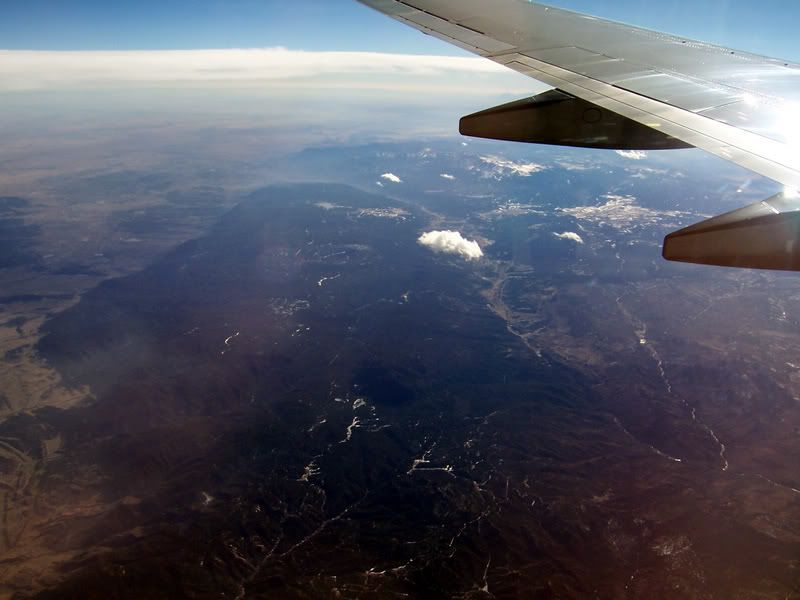 I think the pilot said this was Pikes Peak.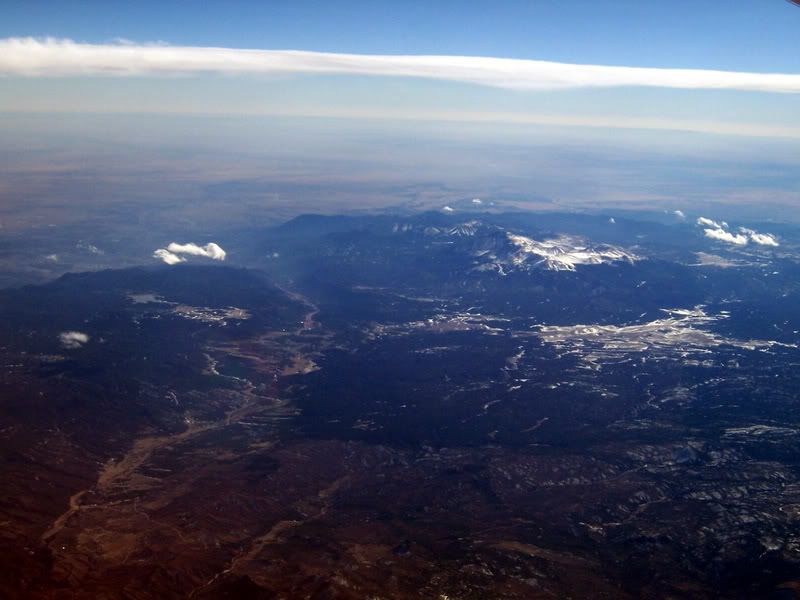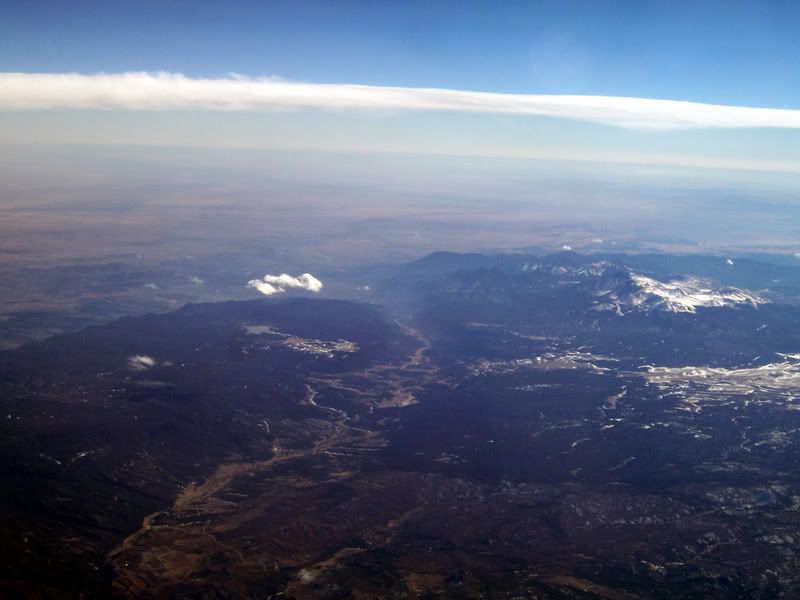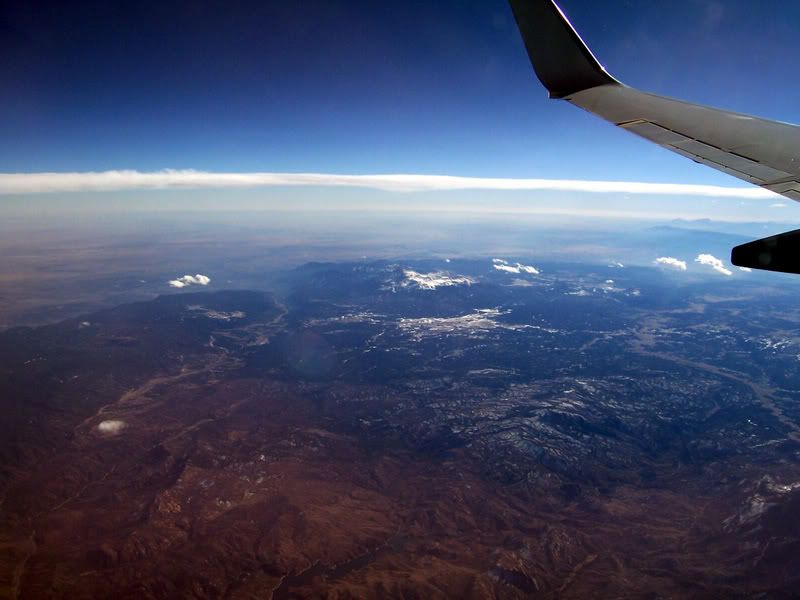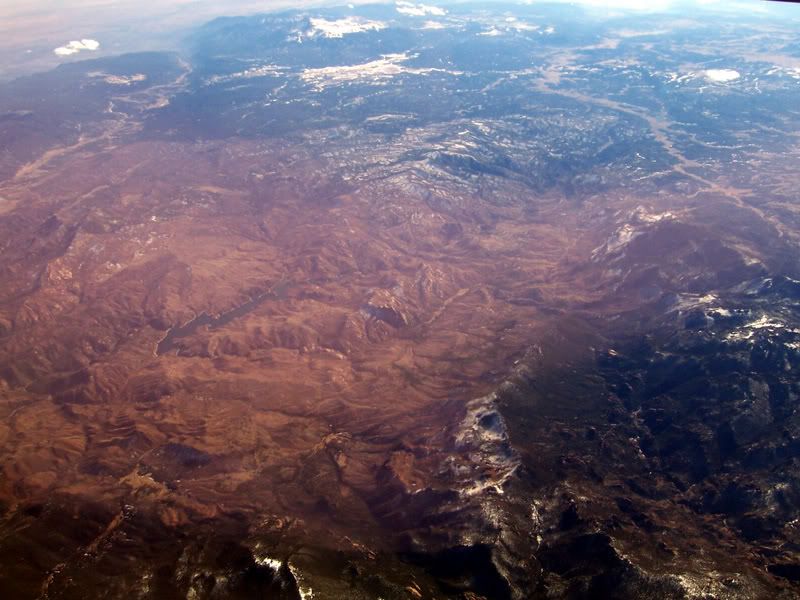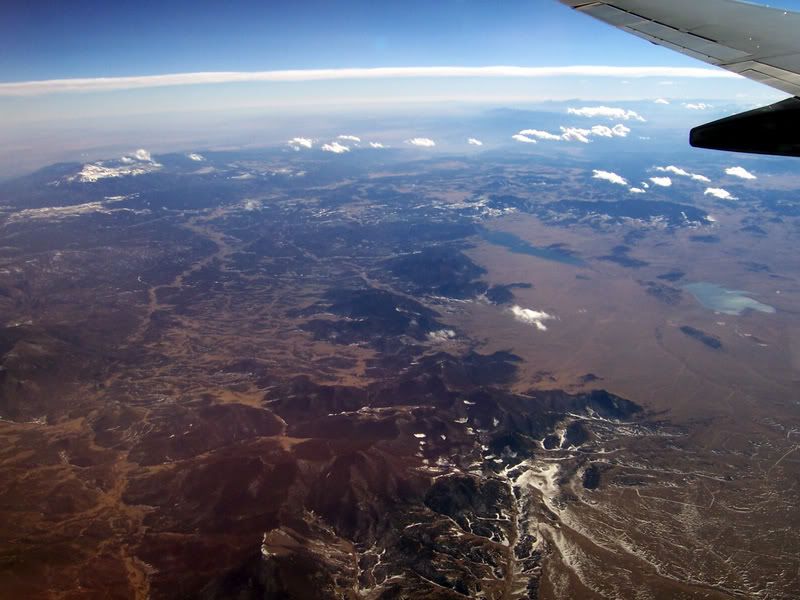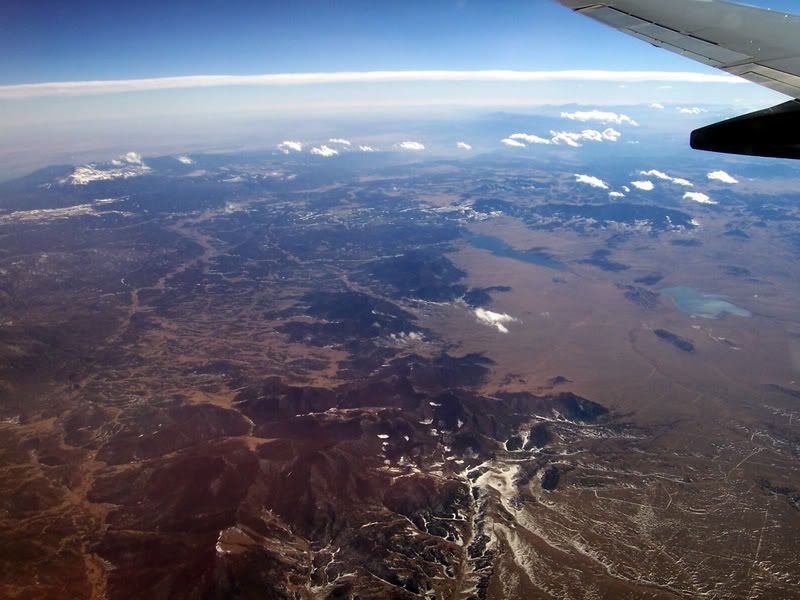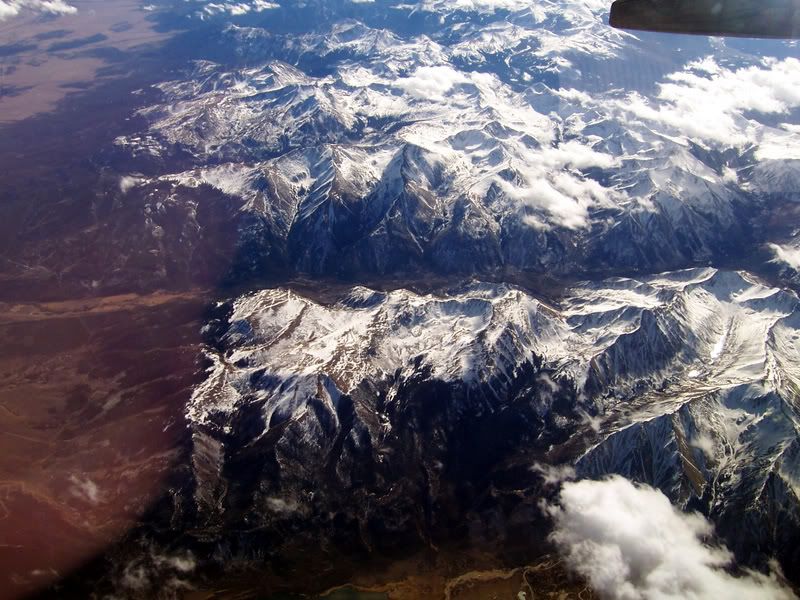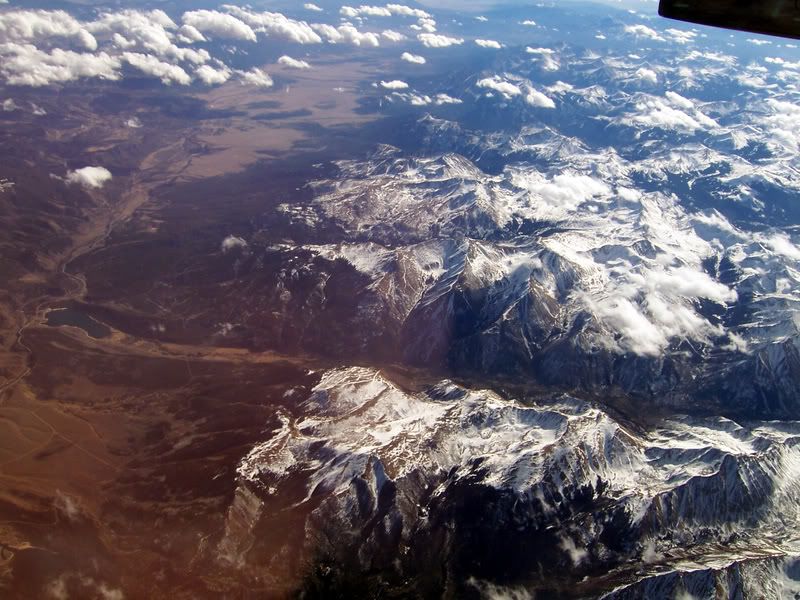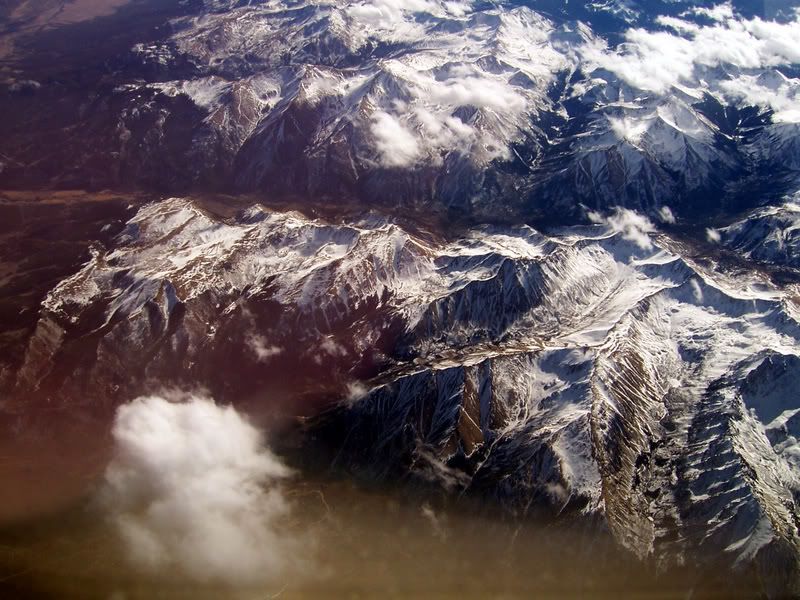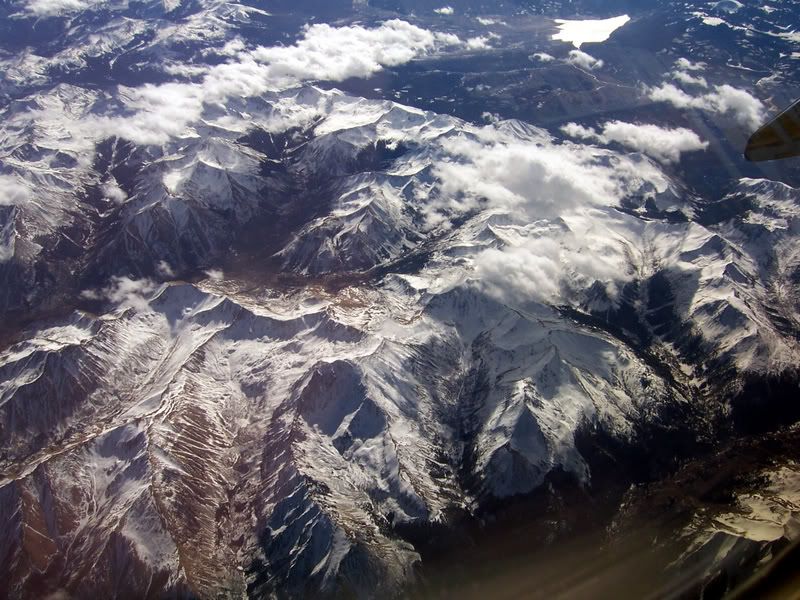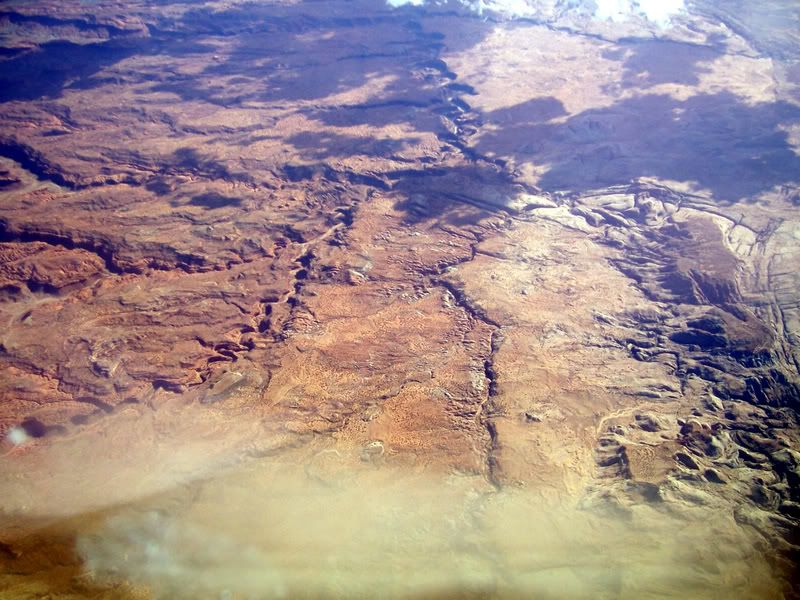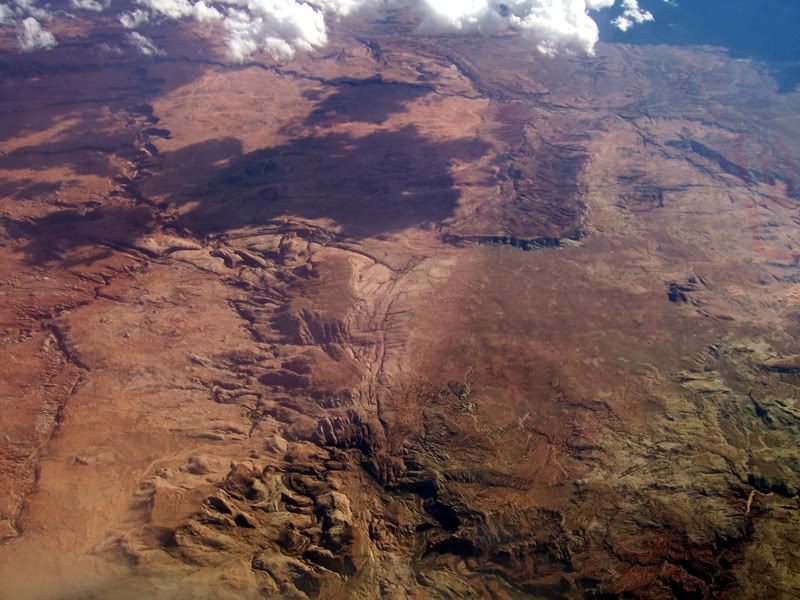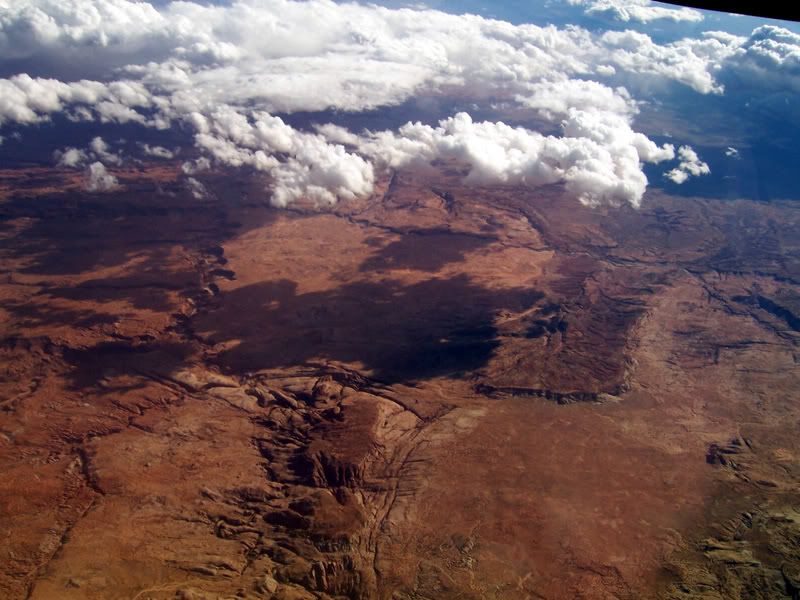 This is Lake Meade just outside of Las Vegas.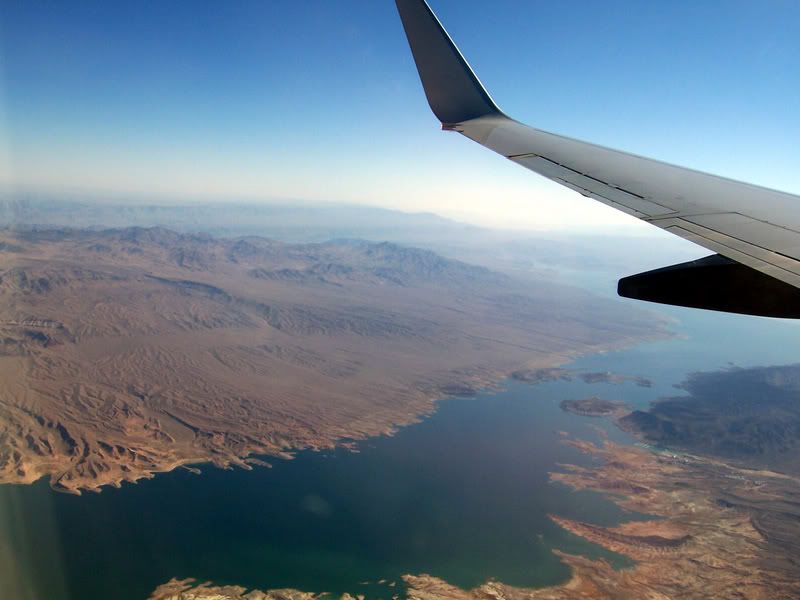 This is Las Vegas. Notice how brown everything is. YUCK!
They did water the golf courses though. So not everything was brown.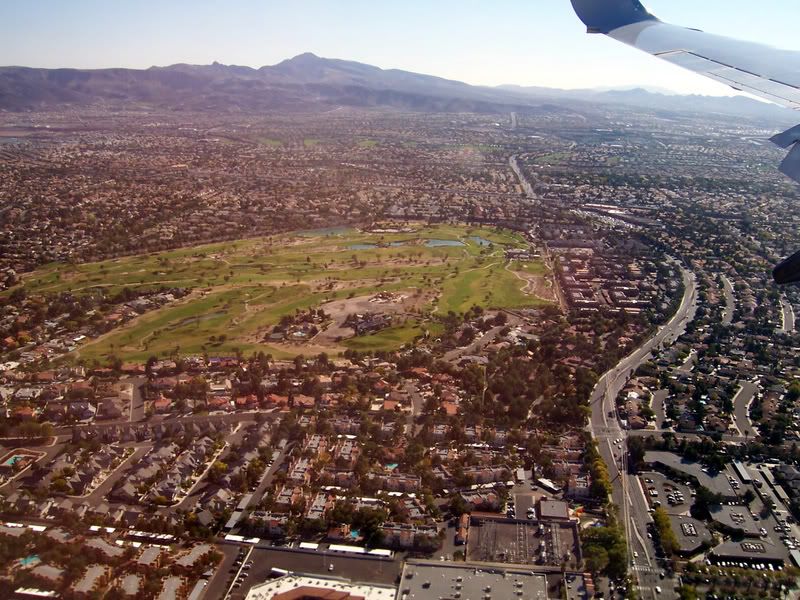 We stopped in Las Vegas to let people off. This is when Lori and I finally got to sit together.
We took off from las Vegas about a half hour after landing and finally we arrived on the West Coast about 1 1/2 hours later. We circled over over San Diego before landing.
Here's a shot of the San Diego airport and the island our hotel was on.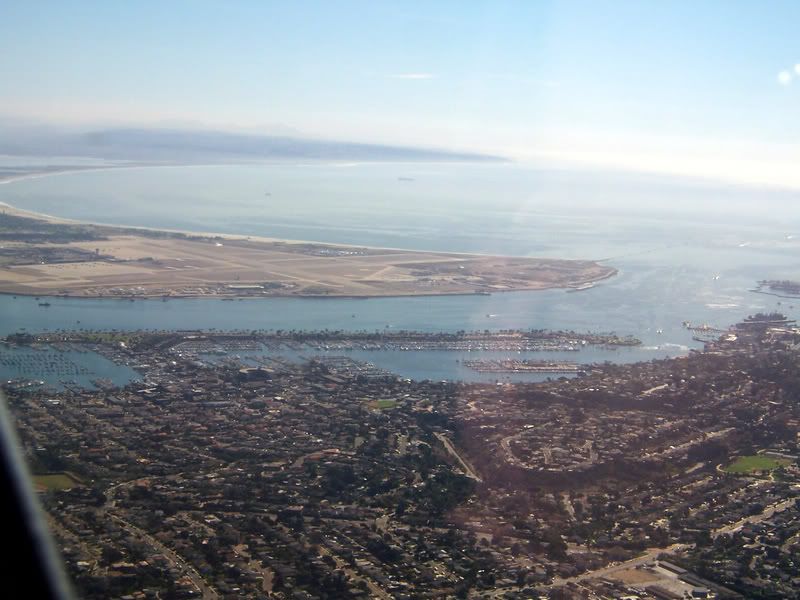 Here's a better shot of the island.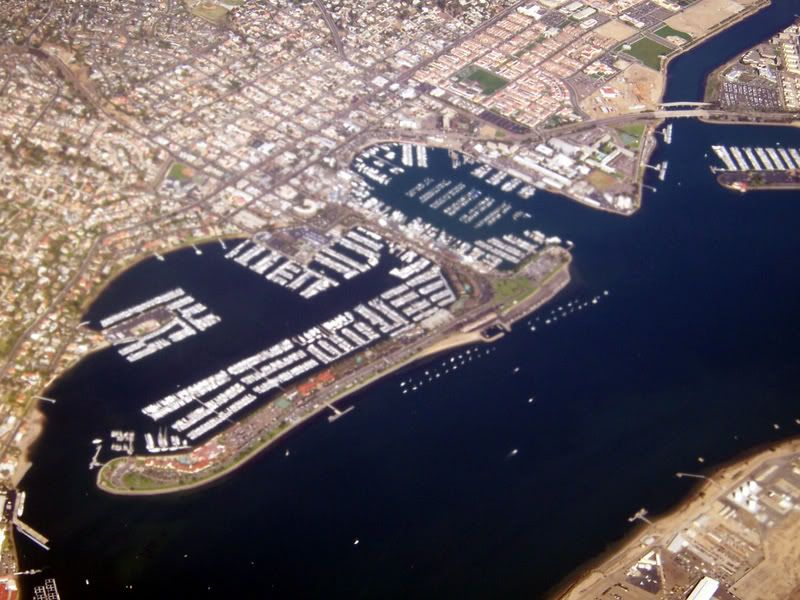 We finally landed in San Diego.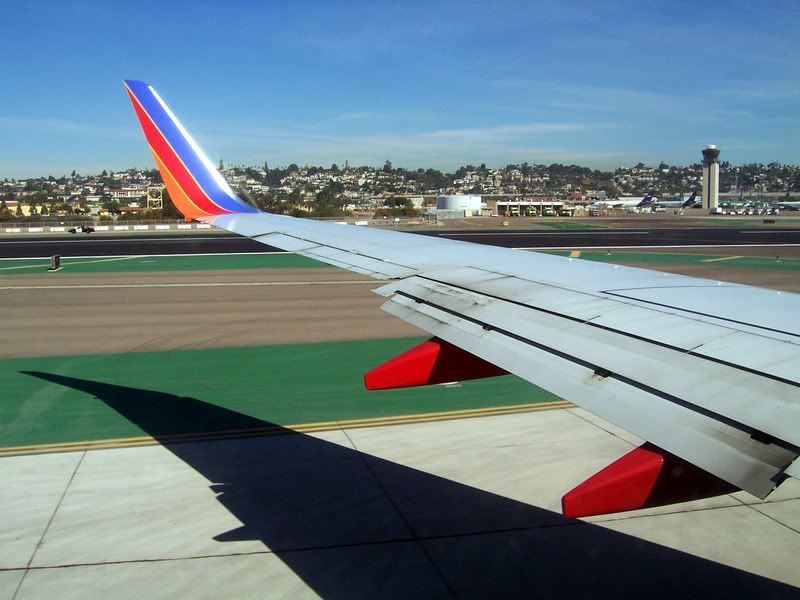 ~~~~~~~~~~~~~~~~~~~~~~~~~~~~~~~~~~~~

More to follow when I get a chance. Right now it's time to mix up 6 fucking liters of Colyte and start drinking it in preparation for my colonoscopy tomorrow. Seems that me being old warrants a colonoscopy every ten years to look for polyps, colon cancer or any other stuff that ain't suppose to be up my ass.