FYI: San Diego was my third stop on the 2006 BTExpress Blogger Tour. You can read about my first two stops
here
and
here
.
~~~~~~~~~~~~~~~~~~~~~~~~~~~~~~

When we landed at the San Diego Airport, we got our luggage, made our way to the rental car shuttle bus stop and took took the shuttle bus to the Avis lot and got the rental car. Nice car, a 2007 Grand Am with just over 2,000 miles. The thing still smelled new. When I reserved the car, I took the option of renting a GPS for the trip.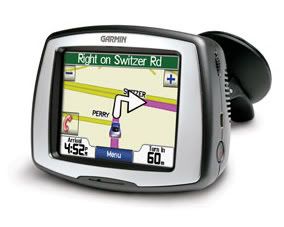 I have a GPS on my boat and wouldn't do any boating without it. I didn't know if I'd need the GPS on this trip, but we would have never found my way around San Diego without it. The GPS talks to you with verbal instructions as well as showing you where you are and where you're heading with a map. I plugged in the address of the hotel and the GPS told me how to get there. How cool is that?
Just a few miles drive and we were at the hotel. We stayed at
Humphrey's Half Moon Inn & Suites
on Shelter Island in San Diego Bay.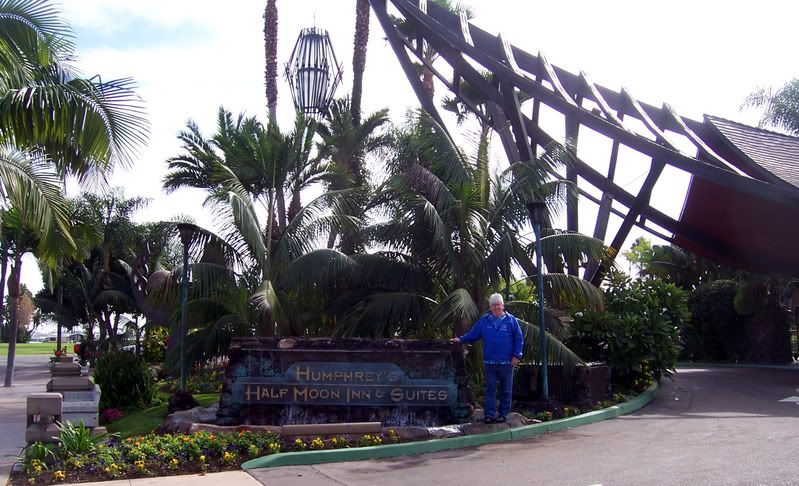 We checked in and took our things to the room. The AC was off so we partially disrobed. Well, at first Lori partially disrobed and then took some pictures of the room and our view out the sliding glass doors to our patio.
Lori took this one after she got partially undressed to take a shower. She took off her top. She opened the curtains and just before she snapped the shutter, a woman walked by and got a free peek of a half-naked Lori.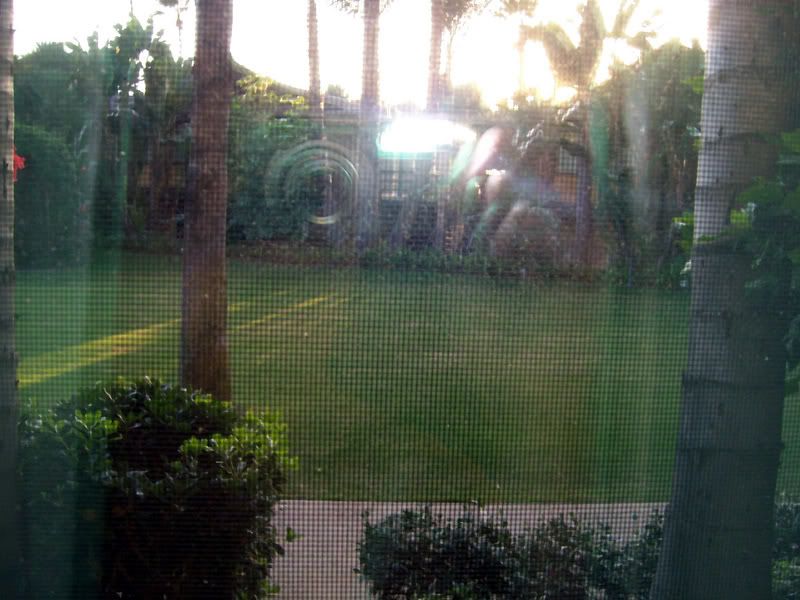 (Sorry, I didn't get a picture of Lori topless, but there is one of me partially clothed coming up.)
After we unpacked........,
............Lori got in the shower and I got mostly undressed and took out my laptop to check my email for any messages from
Jodes
. We were meeting her and a few of the
Beach Babes
for dinner later.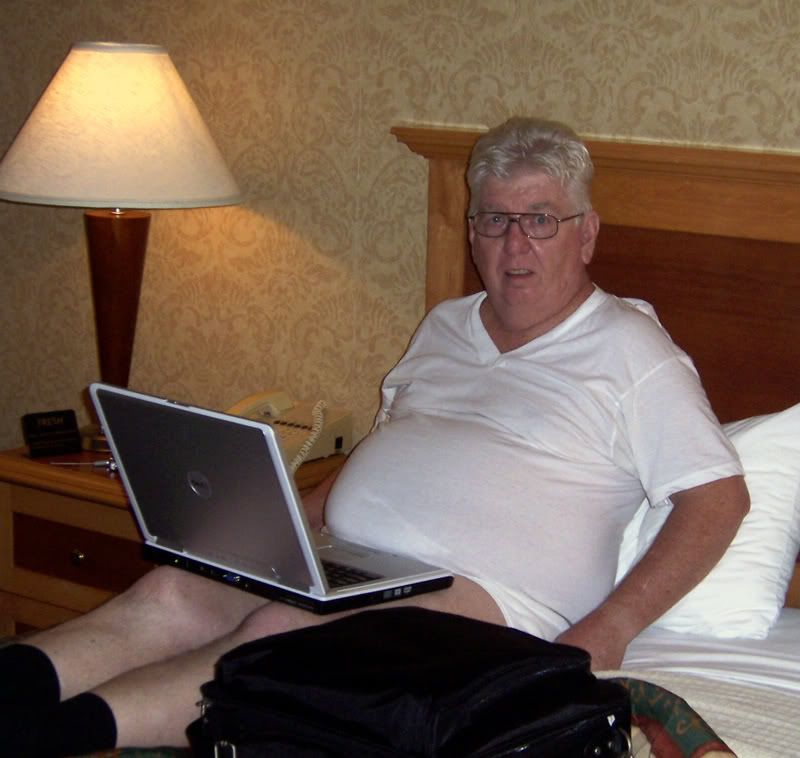 (This is the picture I told you about. It counts as my HNT picture, because I really am half-nekkid, black socks and all.)
No emails from Jodes, but I called her and left a message on her cell phone. She called back and we made arrangements for dinner. Since I didn't know my way around, they met us in the hotel lobby. They were in the gift shop when we walked in (where else would women be when there is a place to buy stuff close by, huh?); Jodes, Jillie and Dani. It was great to finally meet them in person.
We followed them to Old Venice Italian Restaurant not far from the hotel. Had drink and talked until Twink arrived. Then took some pictures to preserve part of the third stop on the 2006 BTExpress Blog Tour.
Here we are at the table in the restaurant. From left to right;
Dani
,
Jodes
,
Jillie
, Lori, me (the lucky guy surround by hot babes), and
Twink
.
I even got luckier when Jodes slid over to my side of the table and Lori and her cuddled up for a shot.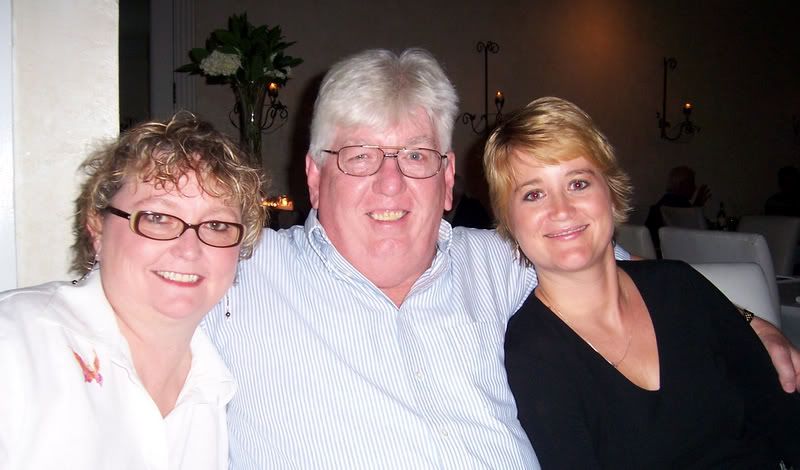 Dinner was excellent and we had a great time getting to know each other better. Before you know it, it was time to end the evening. The Beach Babes had to leave and get some rest before getting up at 3:00 am so they could be at the
San Diego 3-Day Cancer Walk
on time.
What a great way to start the trip!